Mango & Avocado Salad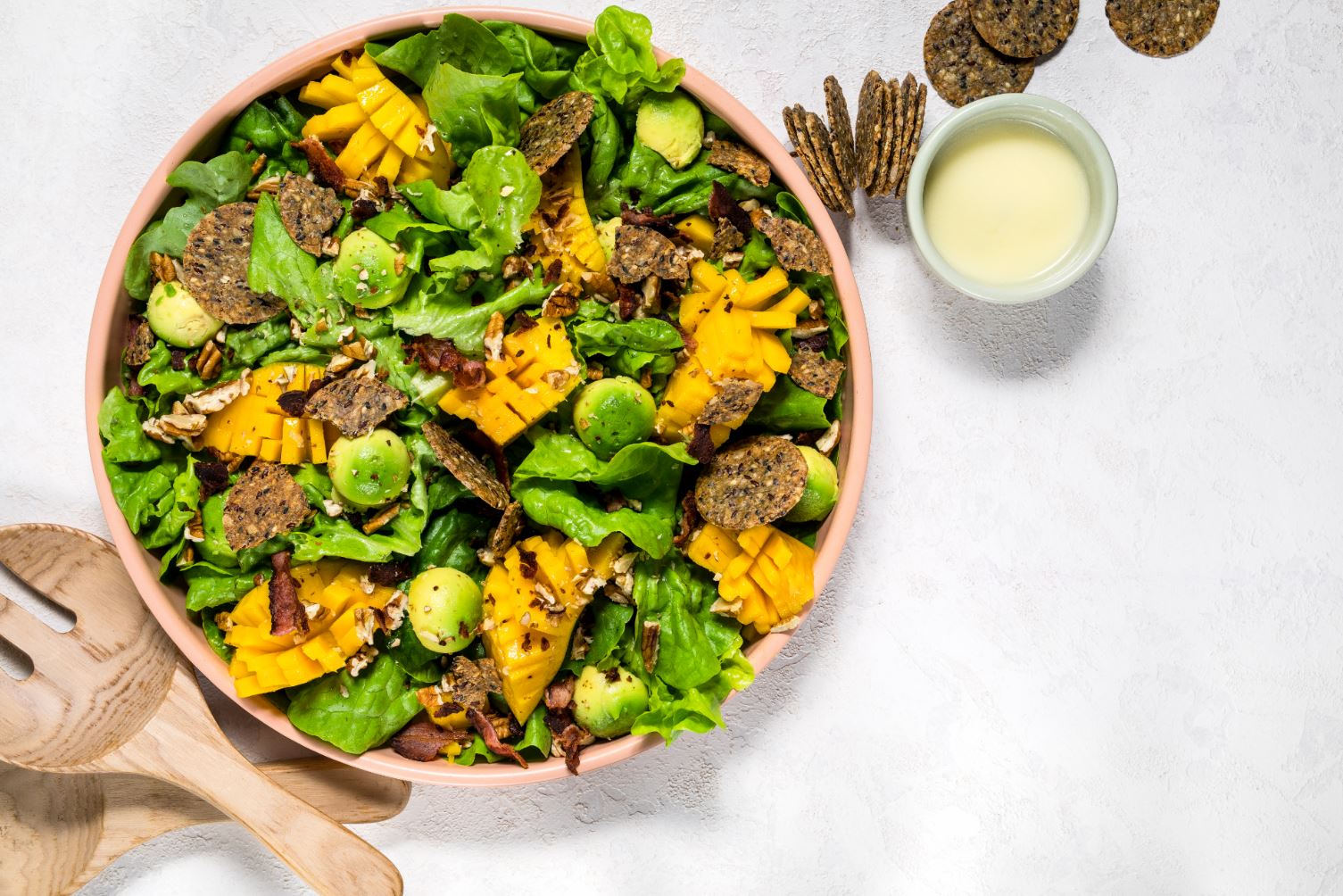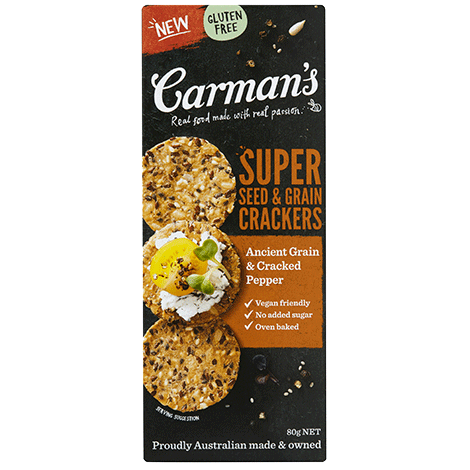 Ingredients
1 tbsp olive oil
3 rashers of bacon
1 butter lettuce (leaves picked and washed)
4 mangoes
2 avocados
60g pecan nuts, roughly chopped
Carman's Ancient Grain & Cracked Pepper Super Seed Crackers, to serve
60ml olive oil
1/2 lemon (juice)
1 tbsp store-bought French dressing
1 tbsp pure cream
Method
Preparation time: 15 minutes
Cooking time: 1-2 minutes
Serves: 4-6 as a side
Heat oil in a large frypan over medium heat. Fry bacon for 1-2 minutes each side, until very crispy. Drain on paper towel then roughly crush up the bacon into bite size pieces.
Arrange lettuce leaves over a platter or place into a large bowl.
Make multiple cuts, about 2mm apart, in one direction of each mango cheek. Turn the cheek out at a 90 degree angle and repeat. Cut each cheek into 1/3rds and use your fingers to press the skin side of the mango outwards to fan out the flesh.  Arrange pieces randomly on top of the lettuce.
Use a melon baller to scoop spheres from the avocados. Arrange on top of the lettus and bacon.
To make the dressing, whisk all liquid ingredients in a small bowl. Drizzle over the salad.
Scatter bacon crumbs and pecans over the salad. Roughly break Carman's Ancient Grain & Cracked Pepper Super Seed & Grain Crackers over the top and serve immediately.