How To Make The Perfect Boiled Egg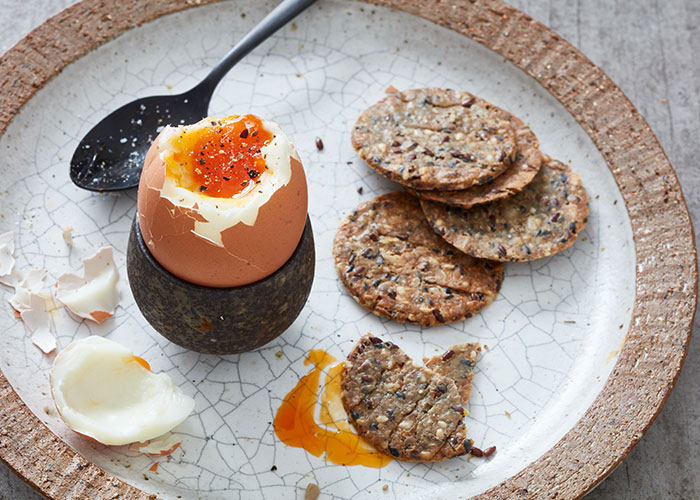 Ingredients
1 egg
to taste, salt flakes and freshly ground pepper
to serve, Carman's Super Seed & Grain Crackers
Method
Preparation time: 5 mins
Cooking time: 5 mins
Serves: 1
Bring a small saucepan of water to the boil.
With a spoon, carefully lower the egg into the water.
Turn the heat down to simmer and cook for 1 minute. Remove from heat, cover and let sit for 4 minutes.
Crack open the egg, season with some salt flakes and freshly ground pepper, and serve with Carman's Super Seed & Grain Crackers broken into soldiers.