Vegan Acai Bowl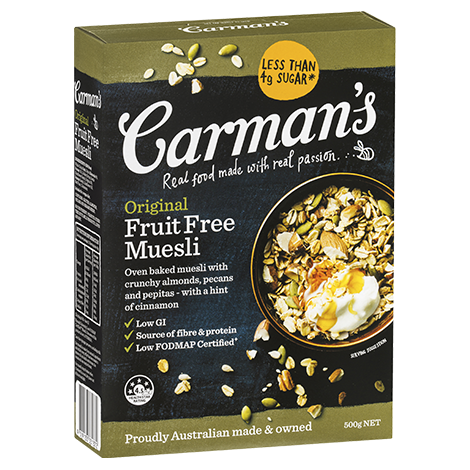 Method
Preparation time: 15 minutes
Cooking time: n/a
Serves: 1
Place the acai powder, coyo and ½ cup of blueberries and blackberries into a blender or food processor and blend until smooth.
Pour into a shallow bowl and add Original Fruit Free Muesli, reserved berries and other toppings, finishing with a sprinkle of chia seeds.
Ingredients
2 tbsp acai powder
1 cup COYO (or any other dairy-free yoghurt)
1 cup blueberries & blackberries
1/2 cup Original Fruit Free Muesli
1 tbsp chia seeds
toppings (banana, hazelnuts, goji berries)
Reviews
I love how healthy I feel to eat this every morning! Thanks for making this good product.